Hello East Side Story friends and family,
Over the course of the past few years, it has been brought to my attention by several close friends and respected authors that some of the best stories ever written have often taken years to complete. That said, after 5 years of outlining and brainstorming the plot of our biggest story to date, we are finally ready to finish up the first draft of the first chapter of East Side Story. This is a true story. Spoiler alert: we have decided to close the retail portion of East Side Story. Our final day of business at the store will be Saturday, July 29, 2017.
Talk about one heck of an attention grab. Now, what does that mean?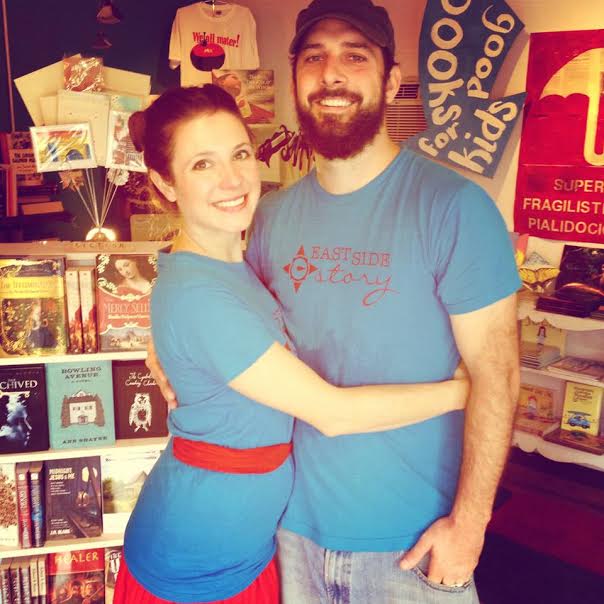 If you are still reading this, then you already know that East Side Story is much more than a just a small retail store that became the first, only, and always refreshing literary haven to sell works solely created by Nashville residents. You also know there are many facets beyond simply trading paper for paper to what we have worked hard to build and share with you since day one. That said, it is time for us to change our focus and game plan. We have always had a fluid mission and business model, and now we are jumping head and heart first into new waters, going with the flow towards more tributaries just over the horizon. Point being, and metaphors aside, we know we must adapt and elevate our game inside this ever-changin' world in which we live in, in order to remain an integral part of the greater literary whole.
When we first started this East Side Story idea, there was a black hole void of solutions for local authors, self and traditionally published. Aside from standing on the street corner, there was no home to promote and sell local works to the offline public. Fast forward to 2017, we now live in a city that has welcomed a plethora of bookstores and each flourish in varied and wondrous niches to help local authors find their own creative ways to reach the hands and hearts of new audiences on and off the page.

Five years ago, I left a steady job working alongside family to follow my crazy intuition and jump into the great unknown, totally immersing myself in all things Nashville. I applied and was accepted into a Masters program at Sewanee, and then less than a month later won a contest with local legends Proof Branding. With Proof's help, my wife and I made a dream into a reality, all because we articulated the concept for the need and demand of a TRULY independent local bookstore. It also helped that there was an immediate opening at the perfect little location found in the brilliant The Idea Hatchery too, built and run by my longtime friends Bret and Meg MacFadyen. Enough good things cannot ever be said about Bret and Meg and what they mean to our family, East Side Story, and all of Nashville. After only a brief talk and visit with Bret, we signed the lease and set out to stock the bookstore. The word spread like wildfire across the literary scene through social media, word of mouth, and the local and regional newspapers. In less than two weeks, I had enough inventory to pack the place just in time to formally open our doors and introduce our concept at that year's Tomato Arts Fest.
And wouldn't you know, we were accepted by the writers and readers right off the bat. There are so many moments, conversations, stories of meeting strangers and leaving friends, giving tourism advice to visitors so they don't miss the REAL Nashville off Broadway, projects that connected artists who never knew about each other before meeting in our store, times when local authors met each other and shared tips on their craft in front of surprised patrons, and countless memories that we've made together during our tenure as shopkeepers … enough to fill a novel or trilogy even. There are so many things to be proud of and that we all take away from this specific venture, but one of the proudest, at least for us, is that we can honestly say we never turned away any author who came to us and asked to get involved in this story. In fact, until very recently (because we knew the change was coming), we never turned away anyone from putting at least one book in our store. If someone came into our store and asked for a particular author who wasn't stocked, I could simply tell them the truth that either they didn't' know about us yet or they didn't want to be associated with the East Side Story. But hey, we only do what we can do. And we did.
Along the course of this first chapter, we have been very transparent and open to attempting pretty much any and every fun creative idea we could imagine and had the time and energy to add it to our ever-growing plate. We promise to continue in that same light. And although the physical bookstore is closing, we do not plan on ending any of the other ideas we have created and nurtured over the course of the past 5 years. Please stay tuned for your regular broadcasts of East Side Storytellin' and a couple of next level plans in the works too. Again, point being, we aren't leaving you.
I could write for days in this letter, listing names and sharing stories of thanks for weeks, but I only need to say a few more things now so I can get busy on the new stuff.
First and foremost, we consider ourselves very lucky to have been so welcomed into this literary community-at-large and to be a small part of the bigger story Nashville is writing these days and will continue to write into the future. Nashville is a very special place that is experiencing a very special moment with impeccable characters and creative visionaries right now.
We called ourselves proprietors because it sounded better than owners, but the truth is that we never owned anything. We found ourselves with a golden opportunity and a set of golden keys to open the door to something greater than ourselves. We left one family business to begin another, eventually, through blood, sweat, and tears, growing a 16 by 16 empty box into an authentic Ma and Pa bookstore … literally changing a desk full of books into a simple changing table for our son along the way. We couldn't have done it alone, and we didn't do this alone. We are excited to grow our crazy ideas and community relations even further, and we hope you stick around and stay tuned for the next chapter in our story. After all, this is OUR story, all together now.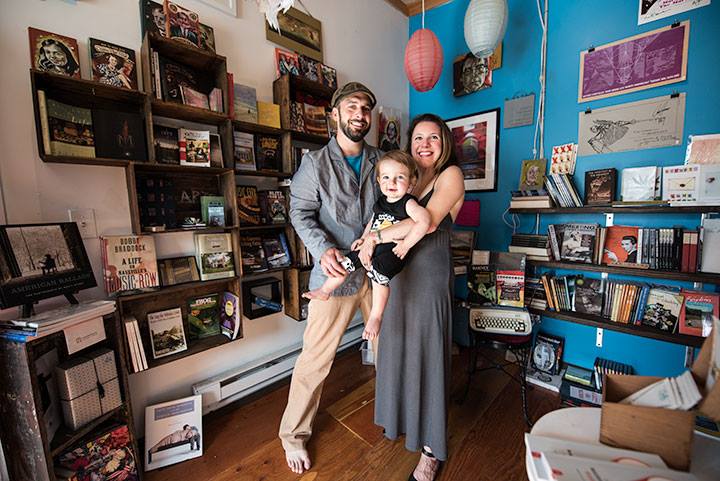 Thank you for being YOU, and please remember to be nice to one another out there. Again, remember to be nice to one another out there.
As you were, busy but happy.
Chuck
PS- Although the store phone will not stay connected, you will still be able to connect with us via the website and our store email addresses, in case you don't run into us around the neighborhood or after the next reading down the street.