The Shop Around
This is a sneak peek at what to expect when you walk into our store. Whether you're looking for a book for a child or a for the family history buff,  a necklace or work of art inspired by the written word, you'll find an array of merchandise by local artists and authors from which to choose from at East Side Story.
East Side Story Originals: 
In 2015, East Side Story fulfilled a goal of producing and publishing unique, one-of-a-kind books to service to the public while continuing to showcase Nashville's incredibly creative community. We were honored and thrilled to have launch two books into the book world in that of The Wolf's Bane and Based On: Words, Notes, and and Art from Nashville. 
The Wolf's Bane, a beautiful, hand-bound historical tale of a Nashville werewolf written by author Betsy Phillips and illustrated by print makers Lesley Patterson-Marx, Carrie Cox, Megan Kelley, Bryce Coatney, and Jessica Crouch from Platetone Printmaking, Paper and Book Arts, was released through our collaboration with Jennifer Knowles-McQuistion of Brown Dog Bindery as the first edition of our Nashville Limited Edition Club initiative.
Based On: Words, Notes, and and Art from Nashville is an extra-special anthology of short stories, songs, and visual art prints which are all inspired by one another and blended together into the fold of a single book (cd of the music included). All proceeds from the book benefit the Arts & Business Council of Greater Nashville.
A shop favorite: The Search for Sugar Puff Hollow
The Search for Sugar Puff Hollow, the second children's book created by artist and author Mark Sloniker, is available at East Side Story!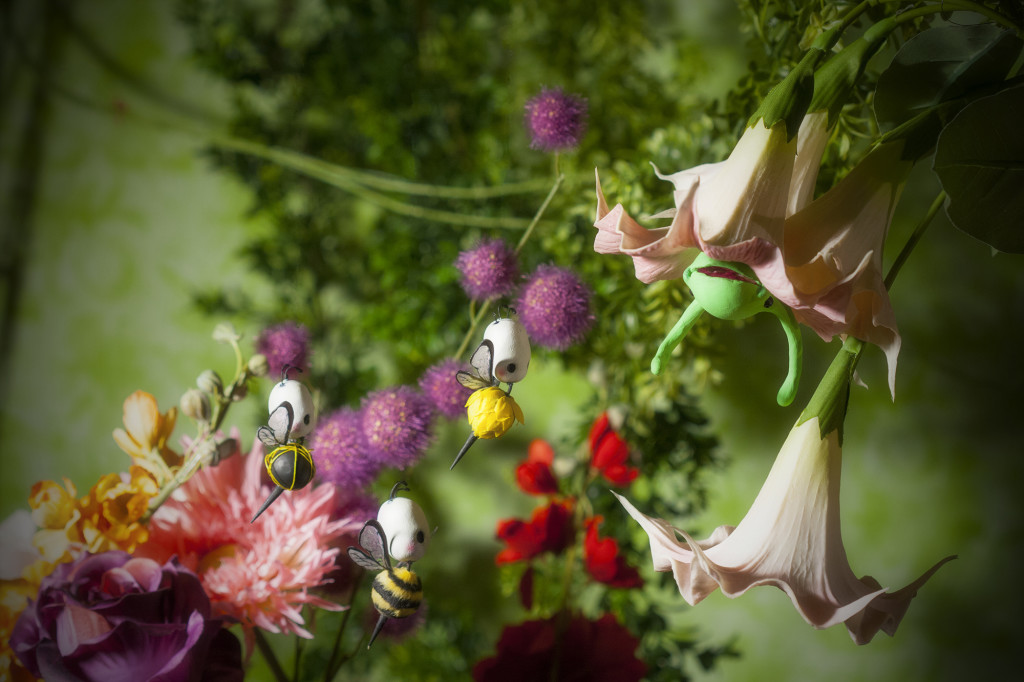 Mark Sloniker, who currently works for a local design company that creates puppets and other creatures for an extensive list of clients, is a self-taught artist who grew up in rural Wisconsin. He spent a majority of his childhood exploring the nearby woods. It is this same attention to nature which inspired The Search for Sugar Puff Hollow. His recent book is about three bees who find that family is not just who you who you live with after they run away from their hive, are captured by a bear, rescued by moths, and befriended by all manner of creatures who assist them in their way back home.
"Mark's work gives life to floating dreams," says Chuck Beard. "There is a nostalgia to his creations. From stuffed animals to the meticulous creation of miniature scenes featuring gentle woodland creatures and the occasional monster lurking nearby, the environments he creates tap into the wonderment and fears within all of us."
In 2011, Sloniker placed third in both the Best Local Artist and Best Local Author categories of Nashville Scene's Best of Nashville Reader's Poll for his first book, At Home in Your Heart. For more information about the Mark Sloniker visit www.markslonikerimaginarium.com
Showing our love for Nashville, past and present
Right now, you can visit the store and learn more about the Nashville that was, is, and will become.  On our shelves: Shelby: Past & Present by Bill Schumm, Nashville Streets and Their Stories by Ridley Wills II, Nashville: From the Collection of Carl and Otto Giers Volumes I and II by James Hoobler, and many, many more!